Features
2 interchangeable brushes
This hot air brush and hair dryer is equipped with two interchangeable rotating brushes. The wider brush is perfect for thick hair. A smaller lens tube is suitable for softer, more relaxed hair.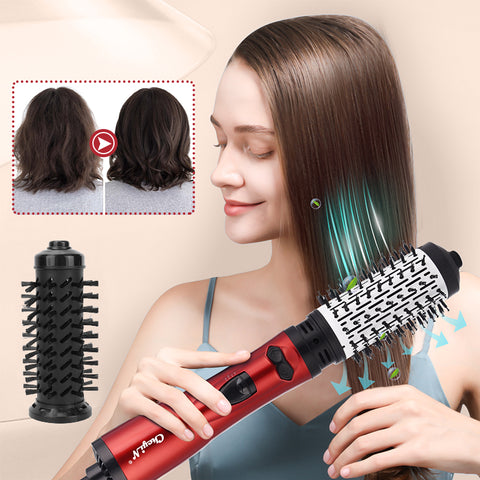 360° rotation and adjustable rotation
Two 360° rolling brushes in both directions (left and right) and two detachable brush heads meet your daily needs. 360° rotatable power cord for safer home use.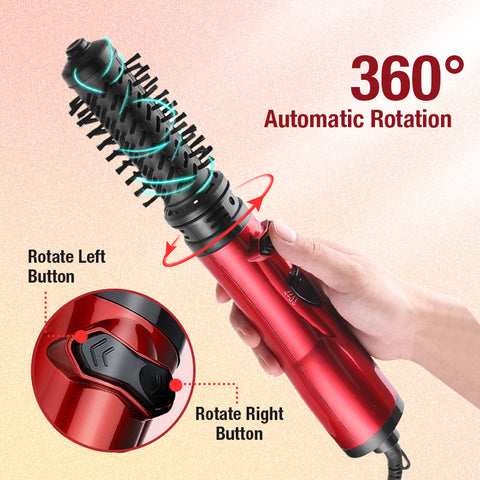 3 speed settings/multi-directional adjustment
Three temperature settings, hot/warm/cold, to meet the needs of different hairstyles. The rotating mechanism of the hair dryer brush allows rotation in both directions, which provides a large number of curling movements and helps you create a natural curling effect.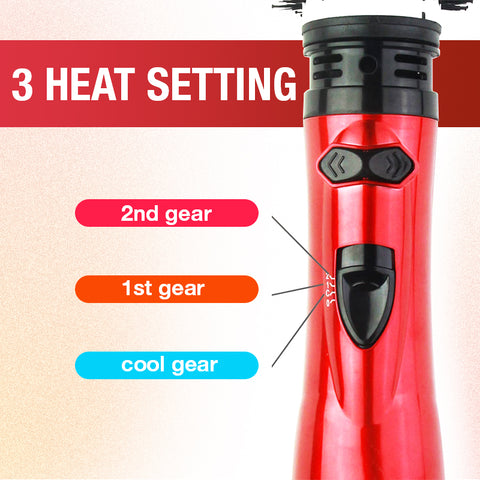 thermal safety conductor
This hair stick uses environmentally friendly alloy as a thermal conductor, which can release negative ions, moisturize and nourish hair, make hair soft, smooth, shiny, durable, and evenly distribute heat, reducing hair damage.
Several standard outlets
There are different plug specifications for this product, such as European standard, American standard, British standard and Australian standard plug, which have a wide range of applications.
Specification
Thermal conductor material: environmentally friendly alloy
Thermal conductor diameter: greater than 31 mm
Applicable hair quality: dry and wet dual-use
Plug: US/UK/AU/EU